About Me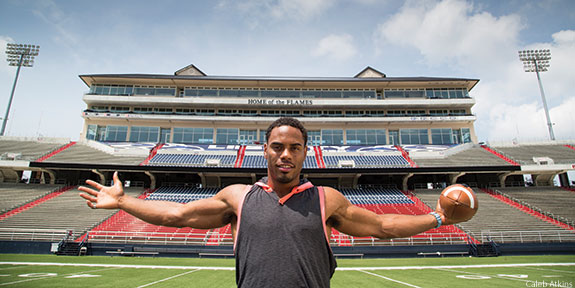 Rashad Jennings (born March 26, 1985 in Forest, Virginia) is a running back for the New York Giants of the NFL. He was drafted by the Jaguars in 2009. He played college football at Liberty University.
When an opportunity presents itself it is too late to prepare for it.
He went to Pittsburgh in 2005 and became only the fourth true freshman running back to start there. However, his father became ill, and he transferred to Liberty to be closer to home in spring 2006. He excelled at Liberty, setting a Big South Conference record with 3,633 yards with 42 TDs and a 5.7 yards per carry average.